Now that the Pandemic has BLOWN UP THE HEALTHCARE SYSTEM, especially long-term care, the need for a savvy and experienced Aging Life Care Manager® is more evident than ever.
Aging Life Care Professionals® are members of the Aging Life Care Association® (ALCA) and differ from Health Care Advocates, Patient Advocates, Senior Advisors, Senior Navigators, and Elder Advocates. ALCA members must meet stringent education, experience, and certification requirements of the organization, and all members are required to adhere to a strict Code of Ethics and Standards of Practice.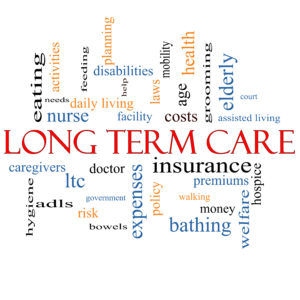 Long-term care facilities have long been under-resourced and under-staffed. Low expectations lead to low performance. Many assisted living and nursing homes have experienced a complete turnover of administrative staff: Executive Director, Nursing Director, social workers….leading to disarray at the point-of-care. Staffing shortages make this all worse, and it will be years before the long-term care system catches up. Hands-on staff shortages will be persistent.
Sometimes I can get pushback from families who are concerned about spending their Mom's money or other issues. What I tell these families is:
A nursing home bed can cost more than $400 per day and assisted living can be more than $250-300 per day.
Families could potentially spend this anyway, so spending it wisely to ensure your loved one is cared for in a quality way makes good financial sense.
Comparing to going to court without a lawyer – imagine dealing with complex health care systems the same way: You could be more confident of an optimal outcome with a trained and qualified professional who knows the written (and unwritten) rules and how to negotiate in that space.
When families engage an Aging Life Care Professional – they get a qualified expert with experience with these systems and our BEST JUDGEMENT.
About the Author: Michael Newell MSN, RN, started LifeSpan Care Management LLC in 2004 after 20 years in ICU and ER nursing. Similar to a rehab nursing model used in medical case management, LifeSpan Care Management gets many complex cases that other care managers may not be comfortable undertaking. Michael is an adjunct clinical instructor for nursing programs locally on a part-time basis, and speaks (with CE approval) and writes on nursing, case/care management topics, such as dementia, medication and the elderly, outcomes measurement tools & insurance appeals. As vice president of the Central NJ chapter of the Case Management Society of America, Michael is also on the board of several local non-profit groups.