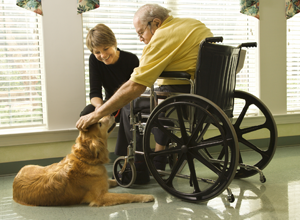 John* was a long-time and well-liked resident in his Co-Op. He had no immediate family or support system. He was able to pay his maintenance fees because the building allowed him to have a roommate who paid the fees, but when the roommate recently declined, John could not cover the costs.
In addition, he had developed Dementia and his hoarding had worsened, as did his alcoholism. His behavior had become erratic, inappropriate and dangerous to other people in the building. His neighbors complained and demanded action by the Co-Op Board. The Co-Op Board reached out to me about the situation and arranged for several neighbors to hire me to resolve this situation.
I was able to find appropriate new housing for John in a well-respected Nursing Home where he is now safe, comfortable and well cared for by a top-notch staff.
*Actual name withheld