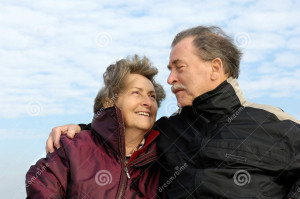 Robert and Ann W lived in a once-beautiful condo in an affluent neighborhood. Ann's increasing memory loss and paranoia made her loudly object to any kind of help at home, even a cleaning service. For over a year, Ann had refused to bathe, wash or cut her hair, or take much needed medications.
Her husband Robert, a retired scientist, was physically frail but mentally alert. He rarely interfered with Ann's decisions or activities because he could not tolerate her angry tirades. He also refused his adult children's attempts to place Ann in an Assisted Living facility.
The family watched hopelessly as their parents continued to live in squalor and self-neglect. Susan Birenbaum was introduced to the parents in the son's home. Her assessment was that Ann urgently needed placement in an Assisted Care for memory-impaired individuals.
After gradually gaining Robert's trust, she was able to persuade him to agree to the move. Susan Birenbaum guided the family in selecting a high-quality community and successfully coordinated the move for Ann.
*Actual names withheld