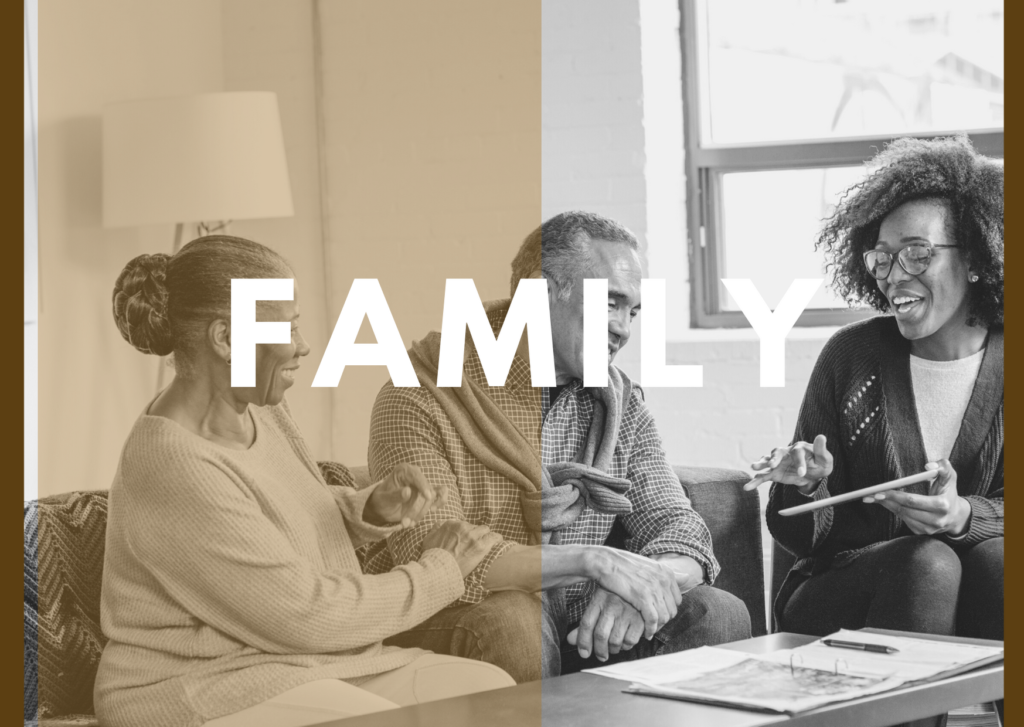 by: Linda Fodrini-Johnson
Millions of families, and my own family, are under great pressure during this unprecedented time in our nation's history. We had been worried or concerned about our aging parents before the pandemic, but now we are even more stressed worrying about them contracting this devastating disease.
There is so much conflicting (and sometimes just plain bad) advice that all of us are exposed to every day. Most of us know to trust the CDC and major health institutions, but our parents might be getting information from friends, social media, or bad press. The new "senior only" shopping hours find more seniors in grocery stores during those hours, but they aren't always distancing themselves. And in some areas, it looks less congested to shop mid-day. Of course, this differs all over the country.
Do you have any idea where your parents are shopping and what time of day they should go? Do they practice protective routines if they do go out? Are they insisting on going to see medical providers for non-urgent medical issues? Do they have the cleaning products they need to be safe when they are out or at home? Do they have enough medications and have at least two weeks' supply at all times?
Do you or another family member have an "Advance Health Care Directive" for your parents? If so, now is the time to read it. Does it give clear direction on "end of life" choices and are those still the choices that they want if they face hospitalization during this pandemic? And if not, now is the time to have one created.
Here are some concrete actions you can take to help reduce stress and care for your elder loved one:
Make a list of important contacts – doctors, friends, neighbors.
If you can't visit because of distance or not wanting to spread the illness, make daily calls.
Gather legal documents in the event they are hospitalized. You want to stay in touch with medical providers.
Have a list of current medications, dosages and why each one is prescribed – sometimes the EMT does not get a good history from the older adult.
You can order groceries and other products to be delivered for them – and reduce their exposure. This takes hours sometimes and many older adults are not tech-savvy.
This is where an Aging Life Care Professionals® can help you organize beyond the above-listed action steps. An Aging Life Care Professional that lives and works where your family member lives would be the best resource.
Aging Life Care Professionals, also known as Aging Life Care Managers® or Geriatric Care Managers, can be the lifeline between you, your parents and their safety during a crisis such as what we are in now. These professionals are usually Social Workers, Nurses, Family Therapists, Psychologists and Gerontologists having years of experience. Most are also certified as Care Managers and have to adhere to a strict Code of Ethics and Standard of Practice.
The Aging Life Care Manager can offer you support and help you put a plan together that will try to protect your older adult, including obtaining the necessities of daily living such as medications. But the Aging Life Care Manager also assures that they are not isolated and have technology in order to stay connected to family and activities that are both educational and entertaining.
During these times, many Care Managers are spending more time coaching and listening to the worried adult children, similar to what they do with the aging family members. Since many are also therapists, the Care Manager could be a welcome support to worried older adults who don't want to pass the worry to family, but need someone to talk with. This support is very helpful in reducing stress for everyone in the family and can be done via phone, zoom or FaceTime.
To find an Aging Life Care Manager in your parents' area go to the Aging Life Care Association® website: www.aginglifecare.org
Linda Fodrini-Johnson, MA, MFT, CMC
Head of Corporate Care Management for Home Care Assistance
Linda is a Licensed Family Therapist and a certified Professional Care Manager.  She is also a past President of the Aging Life Care Association.  In 1989, Linda founded Eldercare Services in the San Francisco Bay Area and became a pioneer in geriatric care management.  Linda has always been a passionate educator to families and professionals in the "aging space". Eldercare was sold to Home Care Assistance last year and Linda now serves as the Head of Corporate Care Management.  She is also a consultant with Dr. Leslie Kernisan's, Better Health While Aging/Helping Older Parents – an on line coaching team.