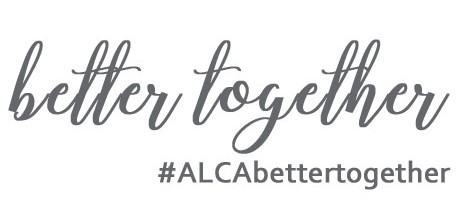 //// By Nancy Avitabile //// New York City, NY ////
New York City slowly began shutting down around March 6. Some intrepid individuals continued to work until the Shelter-in-Place order was declared by Governor Cuomo on March 20. Aging Life Care Managers (ALCM) began to scramble; every day offered new information about public safety and disruptions in all aspects of commerce and daily life. After clients were safely tucked away with their "sheltering in place" home care workers, ancillary staff put on leave, and Essential Staff letters completed and delivered, reality set in.
Mid-March was gloomy; ambient sirens became the norm and we became increasingly dependent on ALCA Corporate Partners for supporting client's needs. ALCMs were limited to only essential visits and prohibited from entering facilities. Though we managed our clients remotely, we leaned on our Corporate Partners for support.
And what a support team: CareTree offered daily gratitude messages, kept the database running, and offered new ways to capture data. Elder Pages Online helped us innovate. Redlig Financial Services supported our household employee payroll and alerted us to important benefits for furloughed workers. LK Daily Money Management and Eddy and Schein Group did not miss a beat in payments to home care workers and suppliers. Privatus Care Solutions sent a steady stream of RNs and HHAs, armed with N95 masks, to critical patients in the home. ComForCare maintained continuity of caregivers and its owner personally delivered PPE to client homes. Home Care Match workers maintained their loyalty, servicing their in-home clients with the utmost professionalism. ALCA Corporate Partners made it possible for our care managers to carry on essential work: advising families on advanced directives, making palliative or hospice arrangements, coordinating care, and triaging needed services.
As the 7:00 o'clock cheer rings nightly through New York City, I thank the ALCA Corporate Partners who have helped us be better Aging Life Care Managers during the COVID 19 Pandemic.
#ALCAbettertogether
About the Author: Nancy has been featured in Thomson Reuters, "The Business of Managing Old Age", Consumer Reports and US News and World Reports and contributed to the Aging Life Care Association™ publications, "Inside ALCA" and "The Journal of Aging Life Care". She is a Past-President of Aging Life Care Association™. Nancy lives in Manhattan and is the owner of Urban Eldercare, LLC,  and Aging Life Care group practice.