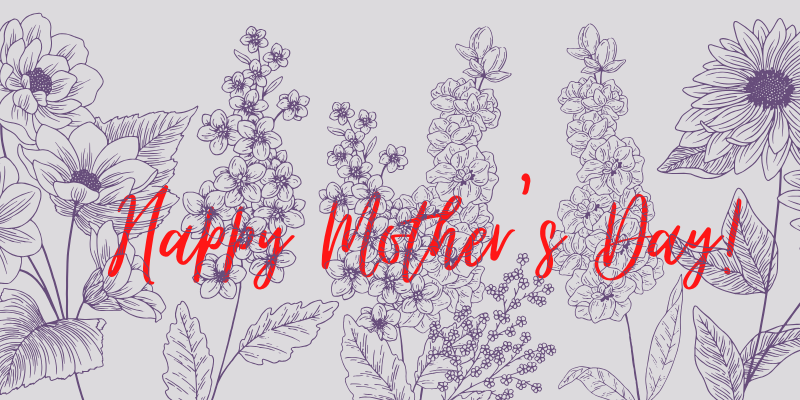 //// By: Tanya Schwartz, LCSWR ////
"Please tell the caregivers that we won't need them this Mother's Day weekend"
"What do you think my mother will find useful and enjoyable as a Mother's Day present?
"Could we speak about my parents' well-being in person while I am visiting them this weekend?"
These are all questions I often hear in my work as an Aging Life Care® (ALCA) Professional this time of year.
This year however, Mother's Day promises to be very different.  Given the current pandemic and most states with "shelter-in-home" orders, many families are not able to visit their loved ones due to travel restrictions.  They may not be able to drive or fly to see them for several months.  How do they ensure that their elderly loved ones stay safe and healthy during these unprecedented times?  How do they, worried and "anchored-in-place" caregivers, provide for their loved ones' needs?
There have been several articles written on this subject by my esteemed ALCA colleagues.  Having a realistic view of your loved ones' needs and abilities is important.  Having a list of important contacts, your loved ones' medications, pharmacy and medical providers who prescribe their medications is crucial.  Treating your elderly with respect and dignity they deserve, regardless of pandemic, is paramount.
I recommend beginning by making sure you speak to your loved ones on a daily basis, during their "best" times that do not interfere with their nap, favorite TV show, or an evening routine.  Prepare to be an active, empathetic and grateful listener. By asking questions about their meals and daily routines you may get a glimpse into how your loved ones are functioning during the pandemic.  Who else do they talk to during the day?  Are they able to FaceTime or have they been frustrated by technology? Do they know and trust their neighbors?  Does anyone have a key to your loved ones' home, in case of an emergency? Afterward you should ask specific questions about your loved ones' needs being met- are they able to go out and get food during early "senior hours?" What do they usually buy?  Do they cook for one day or several days?  When going out, do they wear protective masks and gloves?  Gently ask about their medication routines; when do they take their medications, does their pharmacy deliver them or do they need to be picked up? Would your loved ones be comfortable with you ensuring that they have adequate food and medication supply?  Please inquire if your loved ones will give you permission to speak with their primary care providers and pharmacies in case of emergency.
Legal documents are crucial for many reasons, especially if a loved one is hospitalized.  Please make sure you have HCP and/or POA paperwork, and a HIPAA release to speak with medical providers.  It may be a good idea to call providers now and introduce yourself so that they are aware of your involvement, and not just when there is a crisis.
Your daily phone call is important to assess your loved ones' physical needs and their level of isolation.   Please discuss and reminisce about good times. Please recall hard times when your family overcame something distressing and difficult.  Let your loved ones reflect on their strength, wisdom, resilience, and connection to the world.
I receive many aging-related Mother's Day ideas in my inbox during this time of year.  Most of them discuss what our elderly treasure most, and it is not material or physical things.  Instead, it is the gift of our time, our uninterrupted attention, our presence to allow a conversation about what has been, what is, and what may or may not be.  We have the gift of time during this pandemic, the gift to listen to our loved ones and to be holistically present with them.
This "gift of presence" does not preclude long-distance caregivers from worrying about their loved ones.  They can offer more than a daily phone call.  They can also hire an Aging Life Care® professional in your loved one's area through www.aginglifecare.org.  ALCA professional works locally, provides continuous assessment and much-needed care coordination with consistent updates about your loved ones' routines, monitor changes in their functioning and needs, and advocate for their well-being.  Experts in "Aging Well", ALCA professionals utilize a holistic approach of working with older adults.  They work closely with your loved ones, their family members, providers, pharmacies, housing and financial specialists.  They know your loved ones' routines and preferences.  Working with an ALCA professional will allow you, instead of being worried and scrambling "anchored-in-place" long-distance caregiver, to be a more present and dedicated relative, the best Mother's gift of all times.