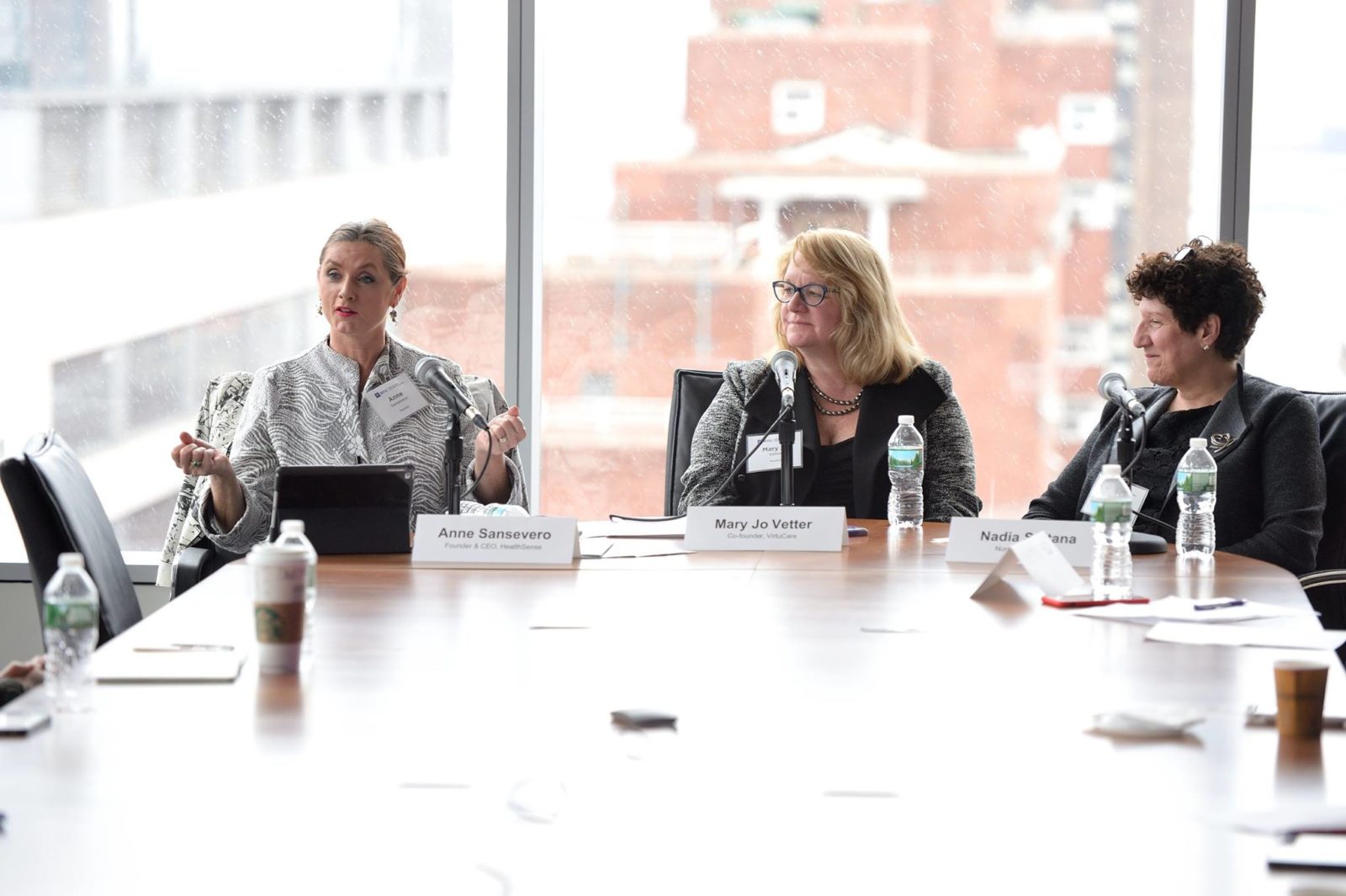 March is National Women's History Month and May is National Aging Life Care Month – so for the final week of April – we are featuring a lovely account from ALCA Board Treasurer and NY Chapter President Anne Sansevero.
ALCA has roots going back to a seminal day in NYC on March 8th, 1857. Garment workers took to the streets demanding improved working conditions, a ten-hour day, and equal rights for women. March is a time to celebrate all the accomplishments women have made over the years and give attention and momentum to the work ahead on women's empowerment.
As CEO & Founder of HealthSense, a women's owned business, I am acutely aware that my success as an entrepreneur has flourished because I stand on the shoulders of the brave and determined women's advocates that came before me. Women like the marchers and picketers, the journalists and authors, and those early corporate pioneers who edged their way in the door of the C-Suites. These trailblazers gave voice and inspiration to those who long felt ignored and undervalued. This month also gives me pause to reflect on educators, mentors, and organizations that have given me the courage to start my own business.
In 1996, when I first felt a stirring of "Can I do this?", I joined an incredible non-profit membership and networking organization called the aging life care association. Thanks to the amazing support of national and regional women entrepreneurs, I successfully launched my care management consulting practice. When I need a business refresher or retreat, I often gravitate to offerings that focus on women's needs. For example, the woman-owned coaching business, Wide Awake Business, offers vibrant and empowering Lead Her Up retreats. Women leading other women up is uniquely important as we understand the inherent challenges and opportunities for women to thrive in the workplace including: work-life and family balance, flexibility, mentorship, collaboration, and community. Beyond women supporting women, we also need the support of men–fathers, brothers, sons, educators, work colleagues, and leaders who believe that an empowered and supported woman has much to give to the world. To that end, women's empowerment is a core value both personally and professionally and women's history month reminds me to try every day to pay it forward for others.
This article originally appeared on the HealthSense blog.
About the Author: Anne C. Sansevero, RN, MA, GNP, CCM, is the founder and CEO of HealthSense LLC, an Aging Life Care management consulting practice. She is a master's prepared geriatric nurse practitioner, and a seasoned nursing professional with over 30 years of experience in the field. Anne has a sub-specialty in neurological disorders and is well versed in all aspects of geriatric nursing. She has particular expertise with communication disorders relating to stroke and dementia and has developed a number of innovative nursing assessment tools and standards to improve the nursing care for frail elders. Anne is a member of the Aging Life Care Association® (ALCA) and Fellow of the Aging Life Care Leadership Academy. She is currently serving on the board of the ALCA, and is Vice President of the New York Chapter. In addition, Anne is a member of the American Academy of Nurse Practitioners and the Nurse Practitioners of New York. Anne is a registered nurse, certified care manager, and a master's prepared geriatric nurse practitioner.
"Born in Ireland, I come from a strong medical family of physicians and nurses. I was naturally drawn to a career in health care where you can make a real difference in the lives of others. In the 1980s, I was recruited for a nursing career opportunity in the United States and fell in love with the energy and optimism that is part of this country's cultural DNA. In the acute care work setting, I became very attuned to how stressful hospitalization can be for older, frail adults. I found my calling as a nurse practitioner and Aging Life Care Professional while advocating for the elderly and working to improve their quality of life and to avoid hospitalizations. I have a deep appreciation for the wisdom and resilience that I see in my older clients and feel grateful to be able to contribute to helping them and their families lead happier lives."