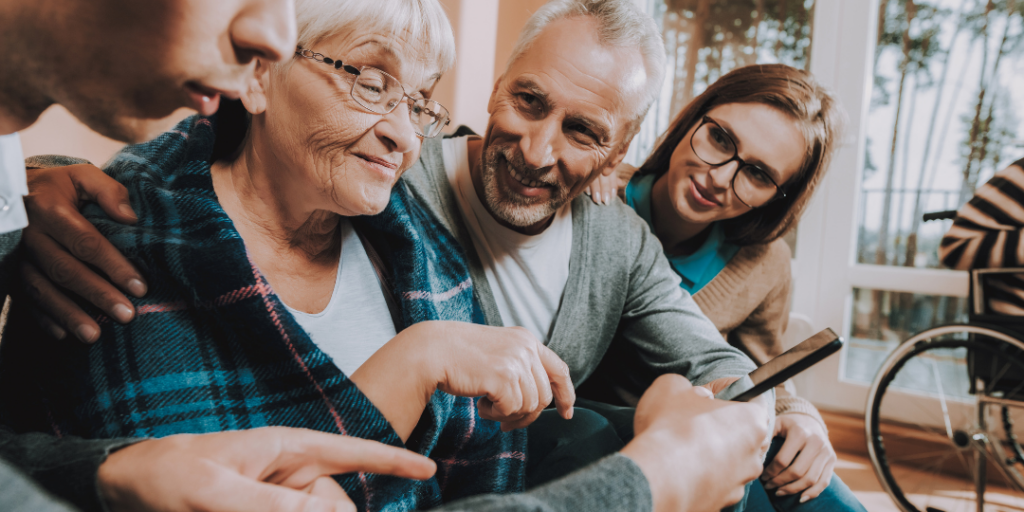 Whether you live down the block or across the country, holiday visits are a great opportunity to take a closer look at your aging loved one and their surroundings.
Take time to observe any changes in an aging family member's behaviors or lifestyle during dinners, gift exchanges, parties, etc. Changes may vary widely – from outwardly visible to subtle shifts in habits. Here is a list of simple things to look for and questions to ask when spending time with aging adults to get a sense of their current physical and mental well-being:
ENVIRONMENT
Do you notice signs of damage or desrepair around or in the home? Piles of trash that haven't been tossed out? Burned out light bulbs?
Any decline in cleanliness, especially in the kitchen and bathroom? Is there a large amount of unopened mail? Are items being stored in unusual or hazardous places?
Does their car have scratches or other damage?
FOOD
Is there adequate food? Check the refrigerator and pantry for expired or spoiled food items.
Do you notice they've lost weight, or suspect your loved one is skipping or forgetting meals?
MOOD OR BEHAVIOR
Has mom or dad stopped socializing and/or given up hobbies they once enjoyed?
Do they have any new friends or organizations who they have a lot of contact with? Is anyone or any organization asking for repeated or large donations or loans?
Are you noticing increased confusion? Do you notice your aging loved one repeating themselves more than they used to?
Are they showing increased irritability or apathy? Does he or shee seem more withdrawn or sad?
PERSONAL HYGIENE
Does your loved one seem more unkempt, not dressing during the day like they used to, not showering – or wearing dirty clothes when they do get dresssed?
Do they have bruises that may indicated they've taken falls?
Examining these four areas and answering these questions may help you detering if your aging loved one needs assisteance. This is not an exhaustive list and should be used as a guide to help you check-in.
By starting the conversation early and getting support and information, you can help your loved one as they navigate this stage of their lives. Observe, listen, and spend time together!
Aging Life Care Managers are an excellent resource for support. Working with families, an Aging Life Care Manager is a strategic planner offering options and solutions that best fit a person's individual needs and resources. Their guidance leads families to the actions and decisions that ensure quality care and an optimal life for those they love, thus reducing worry, stress, and time away from work for family caregivers.