//// By: Harisa Paco, MSW, CMC ////
Our nation has been moving towards reopening and Memorial Day weekend saw record numbers of people heading out and maneuvering how to kick-off summer in a socially distant way.
While social distancing will still be important, and even as salons and other places begin hanging up their "open" signs, it will be important to balance this with some of the coping techniques we've developed over the past two months.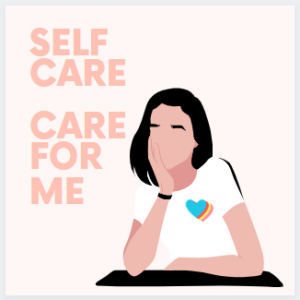 Finding time for self-care was tough enough before the pandemic. Nevertheless, the occasional mani-pedi or spa-day sufficed. There were so many times during my quarantine it felt like I was swimming in time, and the things I used to rely on to relax were no longer accessible. Giving myself a manicure just isn't the same.
I learned how to practice self-care during a pandemic. Being quarantined at home limited some options, but there was, and still is, fun to be had!
Taking care of our bodies is a good way to support our mental health. Here are some easy steps:
Eat a healthy, well-balanced diet. The "quarantine 15" is real.
Drink plenty of fluids.
Find time to get outside every day – go for a walk, bike ride, run, garden or sit in the sun and absorb that vitamin D.
Make sure you're getting enough sleep. There are lots of resources online on how to have good sleep hygiene.
Just as important as our physical health is our mental health. Give one of these a try:
It took a while but setting and maintaining a daily routine has helped ease some of my anxiety and bring peace of mind.
Meditation and yoga. My yoga studio has been offering virtual classes via video which has been fun. YouTube has tons of free yoga videos. There are also lots of apps on the market, such as Calm, which teach and promote medication.
Daily affirmations. Beginning your day with an uplifting podcast or reading can help set the tone for a positive mindset.
Social engagement. Catching up with friends and family via video conferencing has become a regular staple in my schedule.
Sometimes all we need to feel better about things is a good distraction. Check out these online resources and ideas to help relax the mind:
Board games and puzzles! I have rediscovered my love for Scrabble. Friends are posting their completed 1,000-piece puzzle on social media and they're beautiful.
Arts and crafts. I have enjoyed coloring lately and a quick search online shows that there are still lots of adult coloring books and supplies available.
Catch up on the stack of books that have been sitting on your nightstand.
Television and online options for enjoying movies, TV series and other programs abound. Podcasts and music options are plentiful too.
Miss going to museums? Check out these virtual museum tours.
The Frye Art Museum (Seattle, WA) has a Creative Aging Program – watching their YouTube videos puts a smile on my face!
I'm a kid at heart, these virtual field trips made me feel like I was out and about exploring.
Many of the above-listed activities are a great escape for the whole family. Remember to find time to have some fun and to find time for self-care. Enjoy!
About the Author: Harisa Paco, MSW, CMC is a Certified Care Manager at Aging Wisdom (https://agingwisdom.com) in Seattle, WA. Harisa also serves on the Western Region Chapter Board of Directors in the role of secretary and is the local unit co-chair in Seattle. Harisa is a graduate of Leadership Tomorrow (Seattle Chapter), class of 2018 and is the president of Seattle City Rotaract. In her free time, Harisa enjoys spending time with her nephews and exploring the beautiful Pacific Northwest.