Too many Americans have experienced less than ideal healthcare in recent months as they work through an overwhelmed system. The elderly need to be especially vigilant and prepared as states reopen and seniors begin seeing their doctors again.
The system's deficits have proven particularly dangerous for elderly persons of color. The COVID-19 pandemic has both magnified and amplified the impact of racial health disparities on its victims in the U.S. There is less access to quality healthcare in many predominantly Black communities—including, perhaps surprising to some, in more affluent districts. Compounding this, Black people are more likely to suffer from diabetes, hypertension and other underlying conditions that make COVID-19 particularly fatal.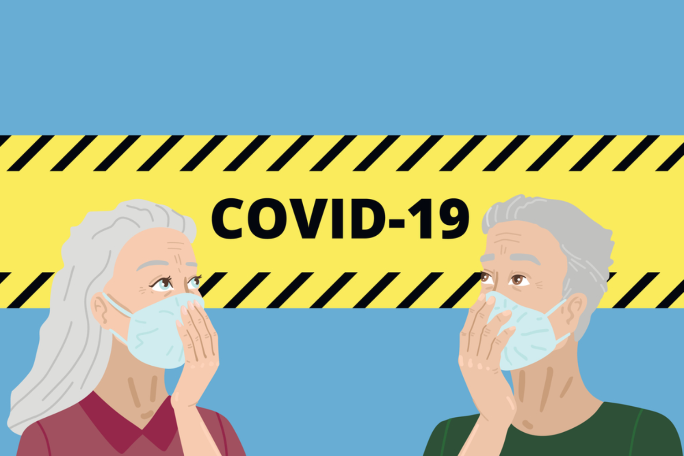 The guidelines outlined here will apply to any senior, whether going to a supposedly 'routine' appointment with a doctor or nurse practitioner, or having a procedure done at a doctor's office or a hospital.
Seeking the help of a good care manager can support each of the guidelines below:
• Call a week ahead to find out about the office's COVID-19 protection protocols.
Ask: Will your temperature be taken and how many people will be allowed in the waiting room? Can a family member, friend or aid accompany you when you see the doctor? Do they have hand sanitizer? Do they enable social distancing? If you are not comfortable with their protocols, can the appointment be converted to a telehealth visit?
• Be sure to wear a surgical mask and take hand sanitizer when you go.
Don't go solo. If at all possible, have a family member, friend, aide or geriatric care manager accompany you. Inform them beforehand about the topics
you want to cover with your doctor. Ask them to make sure your questions are answered.
• Take a 'self-inventory' prior to your appointment.
Understand how are you feeling emotionally and physically—and don't neglect emotionally. Recall if there have been changes to your appetite/eating,
thirst, weight, sleep, memory/cognition?
• Prepare a checklist of items to discuss—then bring it with you and check off each item.
Keep a diary of all related medical tests, procedures or specialty visits since last appointment. Your main doctor should have the list, but it helps to have
your own especially if you saw a doctor who is not in the same system. If you have been to an emergency room since your last visit and/or seen any specialists, make sure to discuss all. If you've had x-rays or other tests taken in the interim, make sure your doctor has the results.
• Be on time or early.
There will be forms to complete or vital signs to measure. Bring your insurance card, Medicare card and identification.
• Confirm your ride.
If you're not driving yourself make sure you have reliable transportation, at least a week before your appointment. This way, if anything changes, you
will have time to make alternate arrangements. If you are booking a community or locally provided transportation, follow their reservation rules. Ask about their COVID-19 safety measures.
• Bring a list of medications.
Review the list with your doctor and explain how you are responding to each. The dosage may need to be adjusted or a different medication may be in
order. If the doctor recommends a new medication, ask about possible side effects and symptoms.
• Be specific and discuss options.
Ask if there are other courses of treatment. Depending on your condition, ask if changes to diet, additional exercise or holistic options will help.
• Ask about the next steps in treatment at the conclusion of the appointment.
Insist on a timeline, even if somewhat approximate. Schedule as many appointments as possible before leaving.
• Always remember to: Be an Informed Patient
Research your health condition and find out about treatments that are considered best practices. If you cannot do this, ask someone
to help you. Advocate for Yourself or Take an Advocate with You Do not be afraid to speak up, question and challenge. Share your research and ask you provider to respond. Take someone with you (or dial them in by phone) who can help you advocate for yourself. Speak freely. Don't worry about taking too much time and don't hesitate to broach any topics of concern.
• Take Notes
Document the advice or direction that your physician gives you in case you want to seek a second opinion. This is also something that a family member, friend or care manager can do for you.
• Seek a Second Opinion
If you are unsure about the medical advice you receive, seek a second opinion from another physician. Do not be afraid to seek out a physician with a higher
level of cultural competency. Care managers can be especially helpful with this research. There are also community resources that can provide support.
For more information, these resources can help: The National Institutes of Health publishes a worksheet that can help organize conversations
with your doctors: https://www.nia.nih.gov/health/discussing-your-concerns-doctorworksheet
About the Author: Abbe Udochi is the CEO of Concierge Healthcare Consulting (CHC) a care management practice in New Rochelle, New York. Abbe founded the practice to make healthcare options easier to find and understand, and to simplify navigation for the aging and/or disabled and their caregivers. Abbe has been a leader in the public health insurance industry since 1996. She is an independent director on the Fidelis Care-NY/Centene Board of Directors. Fidelis is the largest public health insurance health plan in New York State and covers 1.7 million children and adults of all ages and stages of life.
While part of an executive leadership team at another large, New York City-based, public health insurance company, she led the health plan's Medicaid, HARP and Child Health Plus lines of business. Abbe has held board leadership roles with YouthBridge-NY, New York City Mission Society and the Harlem Business Alliance, all Manhattan-based organizations. She currently serves as Chair of the Board of Directors for the New York Covenant Community Development Corporation in New Rochelle, NY. She is a member of numerous organizations that serve the interests of the elderly including Orion Resource Group, Central Westchester Geriatric Committee and she serves on the Diversity Task Force of the Aging Life Care Association (ALCA).