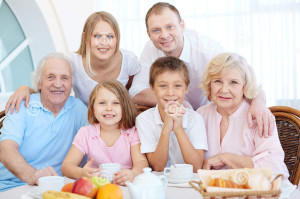 Aging Life Care professionals™ (previously known as Geriatric Care Managers) are the experts in working with aging adults and their families to effectively address the challenges of aging. Our unique expertise is based on proven practices and knowledge gathered from Aging Life Care™ care manager experiences working hands-on over 30 years with millions nationwide. No other professional group has this level of insight and experience. Currently, there are over 2000 Aging Life Care Professionals™ nationwide (Aging Life Care Association™), and we work collaboratively, sharing information and resources to bring the best solution to bear for every situation.
Aging Life Care™
Our role is to help you fully understand what's going on with your aging loved one, identify key issues, know all the options, evaluate choices, see the way forward and make decisions that are best for your unique situation. We can also reduce your burden by partnering with you to partially or fully implement the life care solution. Our comprehensive knowledge allows us to work effectively across the 8 core life care areas: health/medical, housing/home, financial, legal, family mediation, local resources, advocacy and 24/7crisis intervention. Calm, confident and positive, we bring responsive involvement that helps families to live normal lives while giving their aging loved ones all the support they need to live their best.
Once engaged, we often become a close confident and friend to the aging adult, seeing them for who they really are, giving them a safe place to speak their mind and easing their loneliness. We also often become an extension of the family.
Detailed Services
We prepare a care plan tailored for each individual's circumstances after a comprehensive assessment. The plan may be modified as circumstances change. We identify and engage local, cost-effective, high quality resources as needed, and can oversee all activities 24/7 informing you along the way.
Aging adults and families engage us in a variety of areas, such as:
Housing – evaluate and select appropriate residence, evaluate if home is an option and, if so, how
Home and companion care – help hire professionals to spend time with and care for the needs of your loved one, monitoring those services
Medical management – attend doctor appointments, facilitate communication between doctor, aging adult, and family, can monitor adherence to medical orders and instructions
Family Communication and Mediation – keep everyone informed and onboard as to the well-being and care of the loved one
Advocacy – advocate in the best interest of the aging adult at their residence, with health providers, home caregivers, and more
Legal – refer to or consult with an elder law attorney; provide expert opinion for courts in determining level of care
Financial – help determine funds available, how long they will last, how best to use, review/oversee bill paying, consult with accountant or Power of Attorney
Entitlements – provide information on federal and state entitlements; connect families to local programs
Safety and Security – monitor aging adult at home; recommend technologies to add security or safety; observe changes and potential risks of exploitation or abuse
Crisis intervention – we take all calls 24/7, respond immediately and appropriately, always keeping you informed;
Specialization in working with Dementia, Alzheimer and Parkinson's; severe and persistent mentally ill including bipolar, schizophrenia and psychosis
Cost tracking and reporting – to avoid waste and insure best use of funds
Social activities – provide opportunity for aging adult to engage in social, recreational, or cultural activities that enrich quality of life

AGING LIFE CARE™ is a trademark of the Aging Life Care Association™. Only ALCA Members are authorized to use this term to identify their services. AGING LIFE CARE PROFESSIONAL™ is a trademark of the Aging Life Care Association™. It is an indication of membership in ALCA, and only ALCA Members are authorized to use this term.